Common dilemma to all organizations undertaking international growth processes is the uncertainty and risks that opening a new market has.
Important decision have to be made: What is the best approach for this specific market? Should we grow organically or inorganically? Does my Value Proposition fit the local market? What is the local market environment like? What is the best entering strategy?

4Solutions results from the experience of a seasoned team of high level executives that have spotted along their carriers the need to bridge the distances between countries and cultures when it comes to establish succesful commercial relationships.
We focus in disruptive ICT solutions that need to define their way to the European and Latinoamerican market. Our more than 25 years of experience awards our capability to show results; our understanding of complex solutions sales in inter-cultural business legitimates our capability to deliver.
We look forward to have a starting meeting with you and discuss your needs.
What we do
We help Telecom, Media, and Technology (TMT) suppliers and developers to grow their businesses into new geographies. We serve companies with success in their home markets which are ready to expand their sales footprint. We have more than 20 years of experience developing business for different customers in the region.
Who we are
We are a senior team of highly qualified experts in Business Development and Sales processes. Our more than 20 years experience help us understanding the needs and desires of our customers; our expertise help us offering the best and realistic approach to your expectations.
Our presence is enlarged by a team of internal and/or independent business development consultants, located through Europe and LATAM, that are always strictly qualified to fit in the specific project, culture and expectations.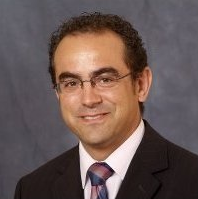 Víctor San José
Managing Director of 4Solutions, has had leadership roles in sales and business development since 1990. Before founding 4Solutions, he worked in the Spanish and LATAM telecom and IT sectors as Managing Director of TCP-si and Business Development Director in UST Global. In these companies he led teams and managed projects in numerous European  and LATAM countries.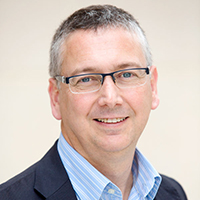 Luis Rodríguez
With strong technical (Master in Telecomunication Engineering) and Management background (MSc in International Technology Management (Warwick / Cambridge University, MBA UAM and INSEAD), Luis is a seasoned (25+ experience) multilingual manager, with strong International Sales and Business Development experience, particularly in the mobile and core network of telecom operators in Spain, Portugal and Latinoamerica, and for a large variety of key players like Alcatel, Bosch, Marconi, JDSU, Comptel, RedKnee, Enghouse, etc.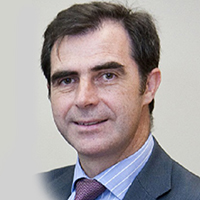 Vicente Domínguez
Chief of Operations of 4Solutions. Vicente has developed his long career in different companies, starting in technical positions in Atos Origin, serving as consultancy and management positions in Telefónica Group companies. He has a solid knowledge in IoT solutions and smartcities ecosystems in Europe and Latin America.